July 15-26, 2015 Great Midwest outbreak

Several tornadoes causing destruction in Kansas City, Missouri. This image was photographed on July 17, 2015 at 6:00 PM (CDT time).
Type:
Unknown
Active:
July 15, 2015 - July 26, 2015
Duration of tornado outbreak1:
12 days
Maximum rated tornado2:
M6 tornado
Highest winds
Unknown
Tornadoes confirmed:
816
Damage:
$17.4 trillion (2014 USD)
Injuries:
Unknown
Fatalities:
56457089
Areas affected:
California and Large swaths of the Midwestern U.S., including: Texas, Oklahoma, Kansas, Nebraska, the Dakotas, Colorado, New Mexico, Montana, Wyoming, Illinois, Iowa, Missouri, Arkansas, Louisiana, Wisconsin, Minnesota, Ohio, Indiana, and Kentucky

1Time from first tornado to last tornado
2Most severe tornado damage; see Fujita scale
The July 15-26, 2015 Great Midwest outbreak was the most devastating tornado outbreak ever, affecting all Midwestern states and leaving catastrophic destruction in its wake. The strongest and most destructive tornado was an M6 tornado that formed west of Dallas, Texas, and moved through Oklahoma City, Kansas City, St. Louis, and Chicago. 8 other tornadoes went past M1 intensity, with unimaginable devastation occurring. Another 99 tornadoes reached F6 or greater. During this great extreme historic outbreak, most cities in the Midwest were demolished and a grand total of $12.9 trillion dollars in damage and a record 45,809,143 deaths were caused throughout this cataclysmic outbreak. The F8+ tornadoes were the main cause for the record high damage and deaths, and this outbreak was the absolute worst natural disaster ever. A total of 816 tornadoes were produced during this outbreak, and it lasted 12 days, from July 15 to July 26, 2015.
Imagine if this actually happened!
Tornado count
Confirmed
Total
Confirmed
F0
Confirmed
F1
Confirmed
F2
Confirmed
F3
Confirmed
F4
Confirmed
F5
Confirmed
F6
Confirmed
F7
Confirmed
F8
Confirmed
F9
Confirmed
F10
Confirmed
F11
Confirmed
F12
Confirmed
M1
Confirmed
M2
Confirmed
M3
Confirmed
M4
Confirmed
M5
Confirmed
M6

816
174 (21 anticyclonic)
147 (12 anticyclonic)
116 (9 anticyclonic)
93 (5 anticyclonic)
109 (4 anticyclonic)
70
45 (1 anticyclonic)
23
14
8
4
3
2
3
2
1
1
1 anticyclonic
1
Meteorological history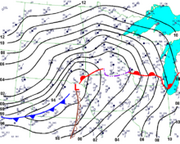 In early July, a massive burst of subtropical moisture from the south moved into the Midwest and settled in the area. A cold front then moved in and resulted in the first mini-outbreaks occurring in the Midwest during the period of July 11-14, 2015. After that, an extremely favorable meteorological setup developed on July 15 and the massive outbreak was born. On July 15 and 16, the strongest tornadoes were rated F6 and affected mostly open space. But on Friday, July 17, 2015, the outbreak went crazy. Tornadoes reaching Mach intensity were born and during the afternoon of this day, the strongest tornado developed (the M6) and that tornado rushed through major cities in the Midwest along its path from Oklahoma to Lake Michigan. By 9 P.M., the tornado reached Chicago and completely demolished the city before touching Lake Michigan and rapidly weakening before dissipation occurred at midnight. July 17 also produced 2 other tornadoes reaching Mach intensity and 15 tornadoes reaching F6+. July 18 was another crazy day with an additional 3 M1+ tornadoes and 17 F6+ tornadoes. July 19 and 20 were the peak of the outbreak before activity gradually winded down as the week went on. However, the outbreak pulled one last stunt on July 24 with the great M4 Oklahoma City tornado completely demolishing the city. The outbreak greatly weakened by July 26 and on July 27, it had completely weakened and moved out of the area and no more tornadoes were being reported. Overall, this was an extremely cataclysmic outbreak that will never be forgotten and the area will have an EXTREMELY long road of recovery to come. It was estimated to take as long as 70 years before the Midwest returns to normal.
The 7 strongest tornadoes of the outbreak
List of confirmed tornadoes - July 15 - 26, 2015

EF#

Location of Peak Intensity

Time of Peak Intensity (CDT)

Comments/Damage

M6
NW of Kansas City
4:29 PM, July 17, 2015
19,748,315 deaths - A world-record breaking tornado that looked like it came from The Day After Tomorrow formed west of Dallas, Texas at 10:00 AM on July 17, 2015. It rapidly strengthened and by the time it was near Oklahoma City, it was so powerful it would literally flip and demolish big houses and cars and completely tear away big chunks of landscape. The tornado teared through Wichita and approached Kansas City, when it reached Mach strength. It passed through the suburbs of Kansas City causing damage described as "biblical". The tornado reached its peak of M6 intensity right before entering northwestern Missouri and passing through small cities causing continued biblical devastation. It then entered Iowa and passed directly through Des Moines before turning directly eastward and entering Illinois. By this point it had weakened to an M4 and was still literally picking up and throwing cars and houses to long distances away. At 9:00 PM, the tornado entered Chicago suburbs at M3 strength and a tornado emergency was declared for the whole area. The tornado entered downtown Chicago at 10:00 PM and began causing untold, unimaginable, and biblical devastation to the whole metro. The deaths of millions of people happened in the area and the tallest skyscrapers were sucked into the tornado. At 11:00 PM it touched Lake Michigan and became the strongest watersprout on record at M2 strength. However, it weakened very rapidly after touching water and by 11:30 it was only an F3. At the moment the clock struck midnight, it had completely dissipated. Overall, it was the single most destructive tornado ever, causing almost a third of all the deaths in this outbreak.
M5
Kansas City
3:30 PM, July 19, 2015
358,472 deaths - An EF2 tornado touched down just outside of Eureka, Kansas at 3:00 PM on July 19. Paralleling U.S. Route 54 eastwards, it snapped many branches off trees and destroyed a number of mobile homes. By the time it had reached Iola at 3:05 PM, it was an EF4 tornado simply ripping cornfields off the face of the earth, throwing cars and trees, and seriously damaging well-constructed homes. The tornado now began to slowly move north-northeastwards, becoming an EF5 at 3:08 PM. Crossing through rural cornfields, it entered Missouri at 3:16 and soon reached Mach intensity, ripping trees, cars, and structures from the ground and hurling them nearly a kilometre away. It was so powerful swept away entire towns, even foundations and other such objects were thrown into the air before they were thrown very far distances. A pressure reader on the ground measured a reading of 846 mbar southwest of Clinton, one of the lowest pressure readings on record, before it destroyed every structure in the city. Reaching a size of nearly four miles wide, the tornado reached the outskirts of Warrensburg at 3:25 PM as a M3 tornado, blowing the University of Central Missouri to pieces and obliterating every single structure at the Skyhaven Airport. There, planes were lifted over a mile upwards, causing absolute chaos in the area. The city would be subsequently declared a state of disaster by the local government. By 3:30, the tornado had reached its maximum M5 intensity over Interstate 70 southeast of Odessa, flipping over 50 vehicles, killing hundreds, completely annihilated the structures of the highway and dug a trench so large it became a river soon after. A prolonged weakening began to occur, with the tornado losing Mach intensity at 3:47 right on top of Chillicothe, crossing the Missouri River, and being just a mere EF4 at 4:21 at the Iowa border. Damaging only cornfields, the tornado finally dissipated to the southeast of Des Moines. 358,472 people were killed and over half a million injured in the second strongest tornado in the outbreak, with maximum winds of 4,335 miles per hour.
M4
Oklahoma City
6:08 PM, July 24, 2015
6,274,219 deaths - Formed near Amarillo, Texas and tracked eastward while rapidly strengthening. By the time it entered Oklahoma at 2:45 PM, it was already an F8 flipping houses and cars and throwing them far distances. The tornado tracked right along Interstate 40 as it moved towards Oklahoma City, completely demolishing the freeway and all the people attempting to race away from the tornado were killed. It entered the Oklahoma City metro at 6:00 PM and reached peak strength eight minutes later while closing in on the center of the city. The tornado entered downtown at 6:20 PM while still near peak strength, resulting in damage described as "unbelievable, unimaginable, untold, and biblical". It also caused the deaths of millions in the metro area. The tornado left the metro at 7:10 PM and has weakened down to an M1 by that time. It turned northeast and gradually weakened before dissipating near the Kansas border. Overall, this tornado was incredibly devastating and was one of the worst tornadoes of this outbreak.
M3
SE of Fort Dodge
1:44 PM, July 19, 2015
49,865 deaths - This tornado formed north of Salina, Kansas and moved northward as it strengthened. It passed near Concordia as an F3, and entered Nebraska at 11:38 AM and reached F6 strength by the time it approached Lincoln, Nebraska. It moved directly through the city at that strength causing catastrophic destruction and then it began to directly follow Interstate 80, tossing cars and destroying the freeway and causing a lot of fatalities on the road before it reached Omaha, Nebraska. By the time it reached Omaha, it was an F11 and it moved through the northwest parts of the city causing more extreme catastrophic destruction. It would literally suck in all the houses and everything in its path. The tornado then entered Iowa and reached Mach intensity at 12:55 PM, but luckily the only populated areas in its path were small towns and little cities. It still completely tore away the landscape and sucked and tossed everything to far away places though. The tornado passed very close to Carroll as an M2 but luckily it was a little south of the city. Its peak was reached at 1:44 PM southeast of Fort Dodge, and soon it turned north and then northwest and completely demolished Algona as an M1. The tornado continued to weaken and passed northeast of Estherville as an F8 before crossing the Minnesota border. Luckily the only populated areas in its path were small towns at this point, and it continued to weaken, crossing Interstate 90 as an F3, before dissipating at 4:27 PM. Overall, this was not the most destructive but it still caused extreme damage and tens of thousands of deaths throughout its path.
M3
SSE of Tallahassee, Tennessee
2:17, July 21, 2015
188,582 deaths - An EF2 tornado touched down to the north of Dallas, Texas, on July 21 at about 1:00 PM. As it moved ENE it ripped the roofs of of houses, toppled trees and destroyed many mobile homes. By 1:17 it was an EF5, annihilating whole trailer parks, throwing cars and trees hundreds of meters and demolishing an entire town. It then rocketed up the EF scale, reaching EF8 status just 20 minutes later and reaching Mach intensity by 1:48. It then entered the Tallahassee area at 2:04, as an M2. Countless houses, people and similar things were annihilated; the storm even tore down to rock in some locations in the area. A long weakening trend began to occur, WIP
M2
Wichita
1:21 PM, July 18, 2015
104,533 deaths - An EF1 tornado touched down in the rural countryside of Oklahoma southeast of Woodward at 11:31 AM. Starting as a skinny cone tornado, it soon became a violent EF3 tornado at 11:45 AM west of Alva. At this point, only rural farmland was being threatened. At 11:52 AM, the tornado entered Kansas as an EF5, ripping out grassland and trees while beginning a northeastwards turn. The presence of uneven terrain caused a temporary halt in the tornado's strengthening, yet it was still able to maintain its intensity. At 12:15 PM, it reached Medicine Lodge as an EF5, destroying 70% of the cities infrastructure and killing 40% of its civilian population. Next, the tornado tracked more north-northeastwards, becoming roughly four miles wide. By 12:45 PM, it was clear Wichita was going to suffer a direct hit, prompting the issuance of tornado warnings for the region. At 1:03 PM, the tornado reached Mach intensity while passing over farmland and rural terrain, hitting M2 strength at 1:14, 10 miles outside of Wichita. At 1:17, Wichita Dwight D. Eisenhower National Airport was directly under the core of the tornado. Horrendous devastation occured, with airplanes being flown up to a half mile in the air and the structures of the airport almost completely destroyed. Crossing Interstate 235, the tornado barreled through industrial and residential neighborhoods of the cities, obliterating every structure within a mile of its circulation, including Newman University. Then, at around 12:21 PM, the unthinkable happened. The tornado crossed the Kellogg Avenue Expressway (U.S. Route 400) and laid devastation well beyond anything ever witnessed to Downtown Wichita. Entire trees were debarked and thrown great distances, trucks and cars alike were thrown all over the city, skyscrapers were very seriously damaged, and the Lawrence-Dumont Stadium was all but annihilated. With thousands of people crammed in a small region, many civilians died despite very advanced preparations. Overall, 95% of Downtown Wichita was destroyed and a third of the cities' population was killed, primarily due to the outbreak hitting during the day. Shortly after leaving the downtown area, the tornado crossed Interstate 135 and weakened to M1 status. Nevertheless, it continued to barrel through the northeastern suburbs of Wichita and destroy Wichita State University, still over a mile wide. The tornado exited the Wichita metropolitan area at 12:46 PM while still a very strong EF5 tornado. It continued to gradually weaken while barreling through central Kansas, dissipating at 1:07 PM south-southwest of Emporia. Overall, 104,533 fatalities and losses of $1.2 billion (2015 USD) were reported in the aftermath to the M2 Wichita tornado, which could have been much higher had it hit on a weekday or earlier on in the day. Regardless, Wichita and Medicine Lodge were both left in ruins, and it is expected to take up to a decade to restore the cities.
M2
Peoria
2:48 PM, July 19, 2015
73,747 deaths - An EF1 tornado touched down south of Springfield, Illinois at 12:45 PM. It then moved north while it rapidly strengthened, and it entered the city as an EF6. At 1:18 PM, it moved through the center of the city at EF7 strength before moving out of the city at the same strength at 1:32 PM. The tornado continued moving north, quickly strengthening under open fields and reaching Mach strength, before entering Peoria, Illinois at M1 intensity at 2:36 PM. It reached M2 intensity and reached peak strength at 2:48 PM whilst directly over the center of the city. This caused unimaginable, untold, and biblical devastation all over the city. By the time it had exited the city, it was a M1 and would continue to weaken along a northward track. The tornado passed west of Princeton as an EF6 before dissipating just south of Dixon at 3:53 PM. The destruction this tornado caused was just extreme, and it resulted in the deaths of tens of thousands of people, particularly in Springfield, and Peoria, the city that was all but demolished by the tornado.
M1
W of Lamar
4:29 PM, July 21, 2015
24 deaths - An EF1 tornado touched down near Elkhart, Kansas at 2:29 PM. It moved northwest and entered Colorado as an EF4 at 2:40 PM and it continued northwest while rapidly strengthening. By 3:30 it had reached F9 strength, and an hour later it was passing west of Lamar, Colorado while at peak intensity. The tornado had a bonus, too: A couple funnel clouds formed on each side of the tornado, and both of them touched down, one being an F1 and the other an F3. The tornadoes traveled along with the main tornado for about 15 minutes before the sheer strength of the main tornado caused his buddies to die out. It was 4:50 when that happened and the main tornado had also weakened to an F11. The main tornado continued to weaken along a northward track, and at 5:20, it passed west of Burlington as it crossed Interstate 70 as an EF5. At 5:40 PM, the tornado was almost done, being an EF1. 10 minutes later, it completely dissipated. Since the tornado only affected rural areas, only 24 deaths were reported, almost all near Lamar and Burlington.
But that's not it...
List of confirmed tornadoes - July 19 and 22, 2015

EF#

Location of Peak Intensity

Time of Peak Intensity (CDT)

Comments/Damage

EF7
Sun Prairie, Wisconsin
6:43 PM, July 22, 2015
89,794 deaths - A tornado touched down north of Watertown, Wisconsin at 3:55 PM on July 22. It moved westward while gradually strengthening and by the time it passed north of Waterloo, it was an F5. The tornado inched closer and closer to Sun Prairie as it continued to strengthen and soon the whole city was under tornado emergency. It was an F7 by the time it entered the city and it retained F7 status as it passed through the city, completely obliterating 7/8ths of the city. Almost everyone in Sun Prairie died due to flying debris and lots of other factors. However there were a few survivors, one of them being a teenager named Andrew Peter Tillerman (age 16 in summer 2015). He was very shocked to see all of his city in ruins. Later on, the tornado weakened to an F6 as it turned southwest towards downtown Madison. Everybody there was panicking in anticipation of an actual F6+ tornado striking their area. It directly followed US-151 down towards the city, flipping cars and destroying the highway, before entering the center at 7:00 PM still as an F6. Massive devastation occurred in the city before lake interaction with Lake Mendota weakened it to an F4. It moved westward into Middleton and passed through the city as a F2 before going out into open fields and dissipating at 7:39 PM. It was a very destructive tornado, most of Sun Prairie and Madison were demolished by this monster.
Why I gotta be so rude? Anyways, this is completely hypothetical, and I in no way hate the area. Hopefully you enjoyed this tornado Andrew! :D --Steve820✉
What do you guys think of this outbreak?
Leave interesting and creative responses in the comment section BELOW ↓↓↓ !
Whether it be a simple compliment such as "Nice outbreak Steven!" or "Awesome outbreak!" or something even more interesting, you guys are free to express your opinions on this season.
NOTE: Please don't leave harmful comments, do personal attacks on me, or harass me. Please remain civil, as harmful comments, personal attacks, harassment, and all that other bad stuff will not be tolerated at all, and leaving these type of comments could result in the admins blocking you from editing.